The West will blossom on the other side, and the manufacturing industry will compete for spring in April
---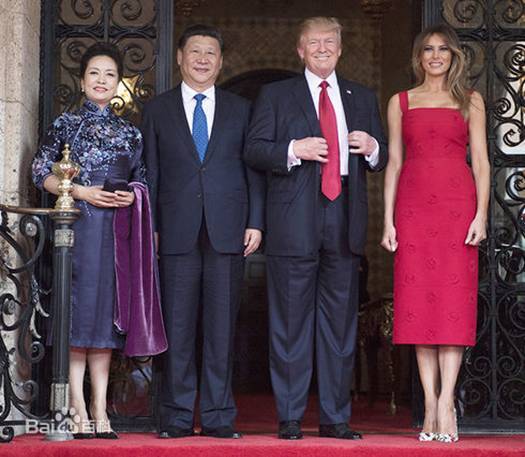 The "Special Session", which attracted the attention of the world, laid a good beginning for the establishment of friendly relations between China and the United States through the "positive tone" and "fruitful" meetings. At this meeting, the two sides reached consensus on economic and trade cooperation, military relations, people-to-people and cultural exchanges, and law enforcement cooperation. As the world's largest economy and the world's second largest economy, the two major countries have become the largest trading partners of each other after nearly 40 years of cooperation and exchange, and their economic interests have reached an inseparable symbiosis in many aspects.
However, we know that since Trump's election as President of the United States, the United States' domestic and foreign policies have been moving towards unpredictable development trends. This great uncertainty has brought unlimited crises and obstacles to the development trend of the two countries and even the global economy. Especially today when China is unswervingly leading the economic globalization, this uncertainty invisibly casts a deep haze on the development of China's manufacturing industry.
Now, the successful meeting between China and the United States, especially the significant progress made in economic and trade cooperation, has undoubtedly swept away the haze of the past for the development of China's manufacturing industry. Faced with such a good opportunity, EasyWay believes that seizing the opportunity to vigorously develop China's manufacturing industry will still be an important strategy for China's future economic development. Therefore, to continue to fully implement the strategy of "Made in China 2025" and actively promote the transformation and upgrading of China's manufacturing industry to intelligent manufacturing will also be the only way for many Chinese manufacturing enterprises to keep pace with the times and actively respond to the national strategic call.
In the rapid development process of intelligent manufacturing, a large number of excellent intelligent manufacturing enterprises have emerged in China. As the supplier of the overall solution of intelligent factory, EasyGo Information is the leader of many excellent enterprises. For more than ten years, EasyGo has been continuously cultivating in the industry, having a deep understanding of the current situation of domestic manufacturing enterprises, and has accumulated rich experience.
EasyInfo knows that in order to solve many problems encountered by manufacturing enterprises in the transformation and upgrading of intelligent manufacturing, it is necessary to lay out the overall strategic layout and build a comprehensive and three-dimensional solution for intelligent factories from multiple dimensions. Therefore, their solutions comprehensively, profoundly and accurately build an intelligent factory architecture from the four dimensions of intelligent decision-making, intelligent operation, intelligent production and intelligent equipment, with clear division of labor and production coordination.
Among them, intelligent production covers the whole production process of manufacturing enterprises. Through intelligent means, it can detect, transmit and feedback the production status of each node, collect relevant information and data, and effectively associate equipment with production management personnel, so that the entire production process is efficient and safe, while also greatly improving the production quality of products. Through technical innovation and system optimization, the product can realize comprehensive utilization of resources and energy in the whole life cycle process of design, manufacturing, logistics, material recovery, reuse and so on, thus helping enterprises realize intelligent production.
In addition, EasyGo Information has also set up an intelligent equipment branch company, which is strategically positioned to launch four major categories of products, including robot supporting equipment, automatic production lines, intelligent detection and AGV cars, and actively make a reasonable layout in the field of intelligent equipment, and finally create a complete intelligent factory solution for manufacturing enterprises to help them realize intelligent manufacturing as soon as possible.
indeed,
A successful meeting,
It cannot be a panacea for all difficulties.
There is a long way to go. There will be difficulties and obstacles,
But none of these can stop us from moving towards a manufacturing power!
The dawn of victory is about to blow out,
Let the world admire her greatness!