"Go ahead with your heart and take off in 2018" -- New Doug Technology's New Year and New Year Evening Party concluded successfully
---
Time flies and time flies. On the occasion of farewell to the old and welcoming the new, New Doug Technology held a grand New Year's Eve party in Jiangyin Galaxy Hotel at 18:08 on February 3, 2018, with the theme of "Moving forward with heart and taking off 2018". Nearly 120 employees and guests gathered to share the feast. This annual meeting was co-chaired by Yang Fei, the head of the company's administrative department, and Hu Ruicheng, the head of the technology research and development department.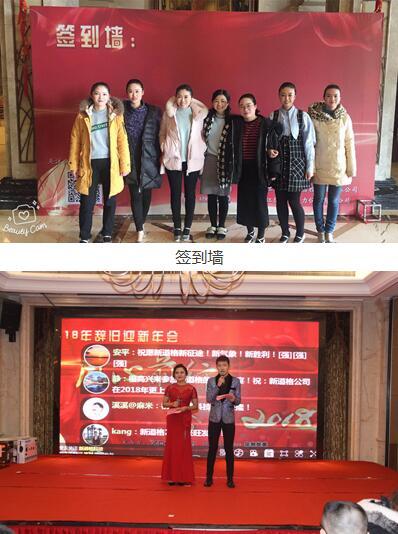 The party was kicked off in a passionate opening speech by the host, and General Manager Cheng Minggang delivered a New Year speech. He shared the company's overall performance report in 2017 and work outlook in 2018, and expressed his sincere gratitude to all the employees who have worked hard in the past year.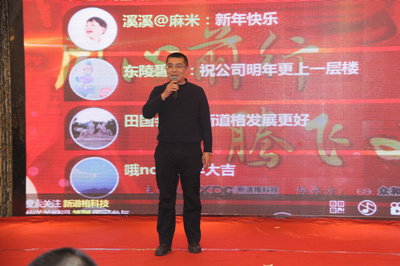 Before the party began, the licensing ceremony was held first. In 2017, our company signed an industry-university-research agreement with the School of the Internet of Things of Hohai University, and the cooperation was harmonious. Our company awarded the bronze medal of "2017 Excellent Partner" to the School of the Internet of Things of Hohai University, and at the same time, the School of the Internet of Things of Hohai University awarded us the bronze medal of "talent training base".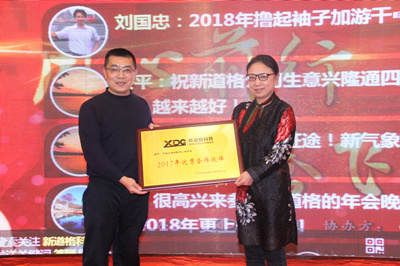 Subsequently, Mr. Chen Yuhua and General Manager Chen awarded the Outstanding Team Award, Outstanding Contribution Award, Employee Model Award and Progress Award, and encouraged the award-winning employees to guard against arrogance and rashness, play an exemplary role in the new year and make new contributions.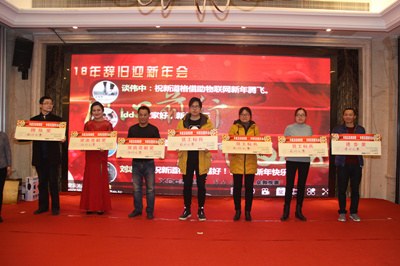 Next, the host announced the official start of the annual meeting. The company provided employees with a stage to show themselves. The partners brought a dazzling performance. Everyone put their heart into it and presented a beautiful performance. With the round after round of lottery draw, the climax of the annual meeting was constantly raised. The company leaders and employees interacted with each other and performed brilliantly, making the applause, laughter and cheers always ripple in the venue.

The two-and-a-half hour annual meeting ended in a happy and harmonious atmosphere. As time goes by, God rewards you. Hundreds of boats compete for the flow, and thousands of sails compete. Unforgettable 2017, we have gone through together. Take off in 2018. Here, I wish that our new Doug will continue to set sail in the new year, ride the wind and waves, and create new achievements!