---
Steel industry
The steel industry is an important metal industry, which includes various activities such as steel mining, processing, manufacturing, and sales. The steel produced by the steel industry is mainly used for the manufacturing of mechanical equipment, construction of buildings, bridges, and vehicles, and is one of the most important industrial materials in the world.
At present, the protection technology of belt conveyors is not mature and often relies on strengthening maintenance to reduce accidents. However, the visual inspection and perception of inspectors cannot completely avoid the occurrence of malignant accidents such as belt breakage and sliding. So it is particularly important to give early warning of belt unit faults and try to control them in their early stages. Our company produces a vibration temperature inspection table for rotating machinery. By monitoring the driving device of the belt conveyor, we can greatly understand the working status of the motor, identify problems in advance, take protective measures, and protect the motor. This can effectively avoid or prevent the expansion of faults and reduce the probability of major accidents.
---
Solution advantages
Eliminate faults in the bud, extend the service life of the belt unit, and save equipment investment for the belt unit.The protection of the belt conveyor unit is automated and intelligent, greatly reducing manual operations and saving a large amount of manual equipment maintenance.
When the belt conveyor malfunctions, the corresponding belt unit will automatically alarm and stop, saving energy.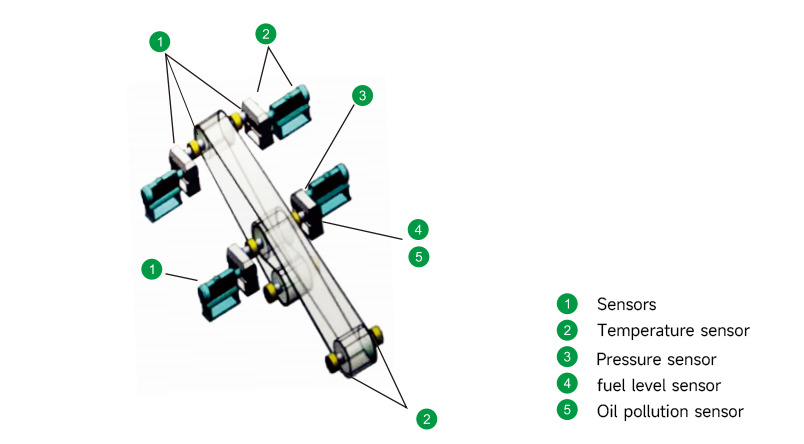 ---
Comprehensive product and service series to create plant-wide solutions
Main products of various series applied in the industry
| | | | |
| --- | --- | --- | --- |
| Serial Number | Product Name | Model | Supporting sensors |
| 1 | Sensor | XDG3212Y | XDG1100 series magnetoelectric speed sensor |
| 2 | Transmitter | XDG3288G | PT100 temperature sensor、XDG1100 Magnetoelectric Speed Sensor |
| 3 | Wireless intelligent vibration transmitter | XDG2901/XDG2905 | |