---
Time flies, and the Spring Festival holiday is over in a flash. First of all, please allow me to send New Year's greetings to friends on behalf of the company, and express my heartfelt thanks to all employees for their support in the past year! I wish you all a prosperous career in 2018! Let's go hand in hand and create good results in the new year!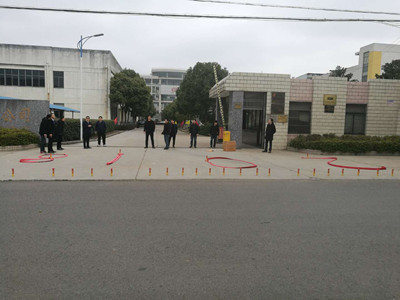 Looking back on 2017, we really have too many difficulties and unforgettable memories. Looking forward to 2018, we will face new difficulties and new expectations. In the new year, the work may be more compact, but we firmly believe that under the leadership of the company, all the new Doug people will overcome the difficulties and usher in a new dawn!
After a happy and peaceful Spring Festival holiday, when we return to work again, we should devote ourselves to our work with more enthusiasm and a more solid style. In the new year, all work will start well and take a good step! Meet the work and challenges with greater enthusiasm and fighting spirit!
Finally, the company is looking forward to working with you to become brilliant! I wish you all a happy family in the new year!