Tour Lin'an with terraced fields and flowers
---
April, full of spring, is a good time for outing! In order to enhance the sense of belonging and team awareness of employees, let employees relax after work, promote communication and exchange between departments, and enrich their spare time life, our company organized a two-day tour of all employees and their families to Lin'an, Zhejiang from April 6 to 7, 2018.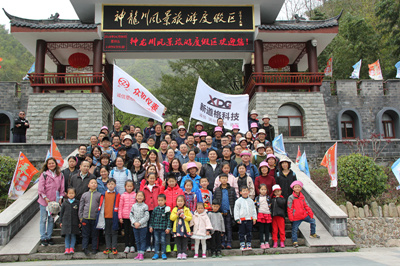 The Administration Department prepared in advance and made overall arrangements. At 7 am, everyone gathered in the company to set out. After nearly four hours' drive, we arrived at our destination. In the first stop, we visited the most beautiful place, "Shenlong River", which is located in the Taihuyuan Ecological Demonstration Zone in Lin'an City, Zhejiang Province. The scenic area is covered with emerald peaks, clear springs and long streams, golden sand, magic medicine, towering cliffs and verdant green as a dragon. In the afternoon, we visited the "source of Taihu Lake", known as the "Little Jiuzhaigou". The scenic spot is located at the south foot of Tianmu Mountain in Lin'an, Hangzhou. The main source of Taihu Lake is located here, so it is named the source of Taihu Lake. The scenic area is surrounded by cliffs, with long songs of clear streams and waterfalls. The original ecology is similar to that of Jiuzhaigou, with a vegetation coverage of 98% and rich plant species. There are many kinds of key national protected animals such as black muntjac and macaque; The cliffs and cliffs are shaded by green trees, and the flowers are blooming. Walking in this "natural oxygen bar", you can feel the natural atmosphere, which makes you feel very comfortable.

The next morning, we visited the beautiful town in East China - Guide Village. The village is located on a hillside with an altitude of 600 meters. It is an ancient village with a history of more than 1000 years. After entering the village, the whole village is surrounded by mountains and quiet. The terraces here are full of rape flowers, patches of golden color, and the height of the terraces is staggered. Listening to the sound of the flowers, we are fascinated by the story of spring.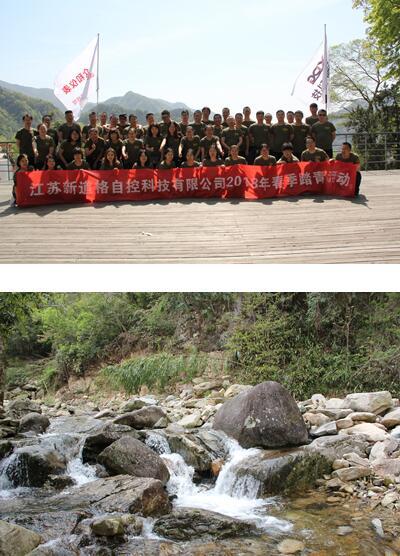 After lunch in the afternoon, we embarked on the journey home. Although we felt a little tired, we felt very happy. This activity relaxed everyone's body and mind, relieved the pressure brought by work and life, reflected the team vitality of our new Doug, and strengthened the feelings between colleagues. In the spring of hope, we are passionate, and we will sail forward with the company! I believe that in the future, employees will devote more enthusiasm to their work and contribute to the vigorous development of the company!