Leaders of China Silian Group and Chongqing Chuanyi Co., Ltd. came to our company for investigation and exchange
---
On the morning of May 8, Xiang Xiaobo, Chairman of China Silian Group, and Wu Peng, Chairman of Chongqing Chuanyi Co., Ltd., came to our company for inspection and exchange. Cheng Minggang, General Manager of New Doug Technology, Chen Yunxia, Deputy General Manager, accompanied by heads of departments.
The delegation led by Chairman Xiang and Chairman Wu visited the company's marketing center first, and had a detailed understanding of the company's sensors, monitoring and protection devices, and fault analysis systems in the field of rotating equipment monitoring and protection. Subsequently, accompanied by the General Manager of Chengmin Steel, the company visited the Engineering Test Center, the Production and Manufacturing Department, the Technology Research and Development Department, and the sensor workshop of the company.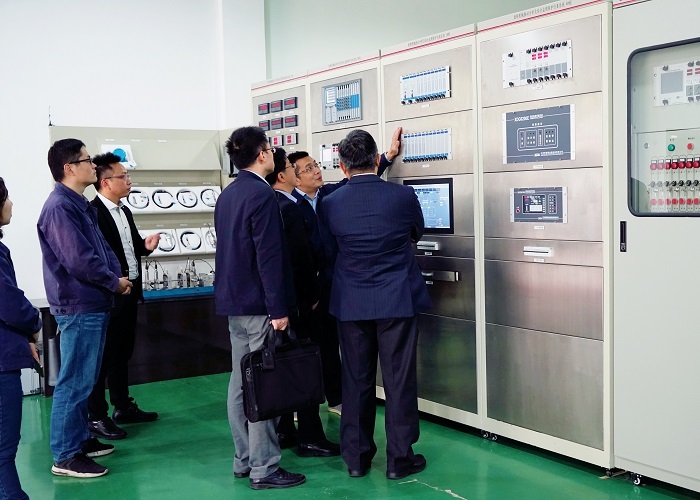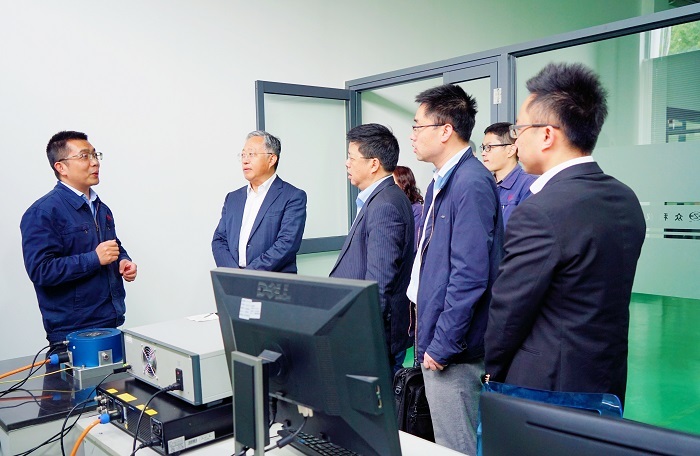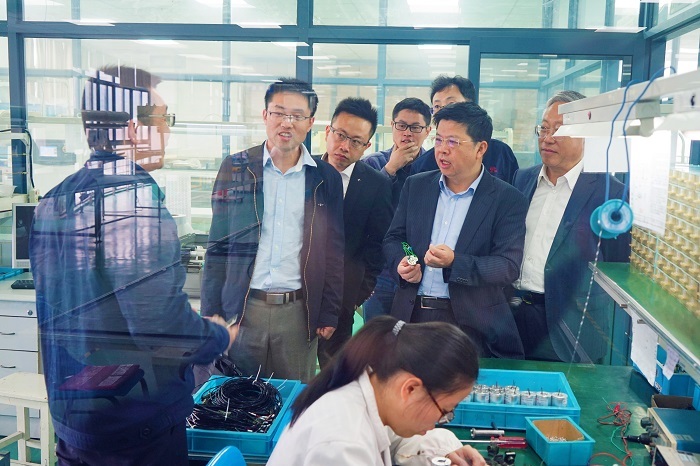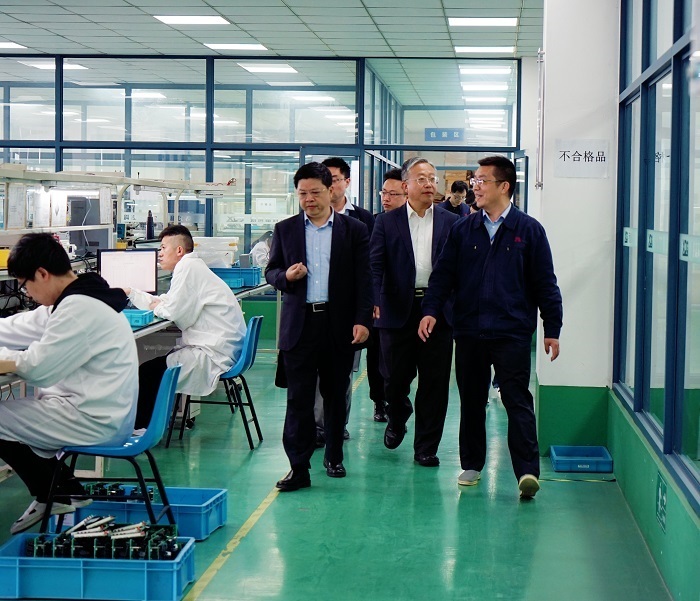 Finally, a symposium was held in the conference room of the company. At the meeting, the general manager of Chengmin Steel expressed his welcome and gratitude to the leaders of Silian Group and Chuanyi Group for their visit, and introduced the company's basic situation, technology research and development, products and market; Chairman Xiang and Chairman Wu summarized the investigation, introduced the current development potential of sensor and equipment fault diagnosis in China, and put forward valuable suggestions for the in-depth development of New Doug Technology based on the development experience of Chuanyi for many years; At the same time, Chairman Xiang and Chairman Wu also had in-depth exchanges with the General Manager of Chengmin Steel on the way and scope of cooperation between the two sides in the future. Chen Yunxia, deputy general manager, and heads of relevant departments attended the symposium.