The second internal training course of Jiangsu New Doug begins
---
The country is strong because of quality, the enterprise is prosperous because of quality, and the people are rich because of quality
The second internal training course of Jiangsu New Doug begins
On June 15, the second internal training course "Total Quality Management" of "2019 Bauhinia - Jiangsu New Doug High Quality Management Improvement Class" was held as scheduled. Cheng Minggang, General Manager of New Doug, and Chen Yunxia, Deputy General Manager, led all employees to participate in the training.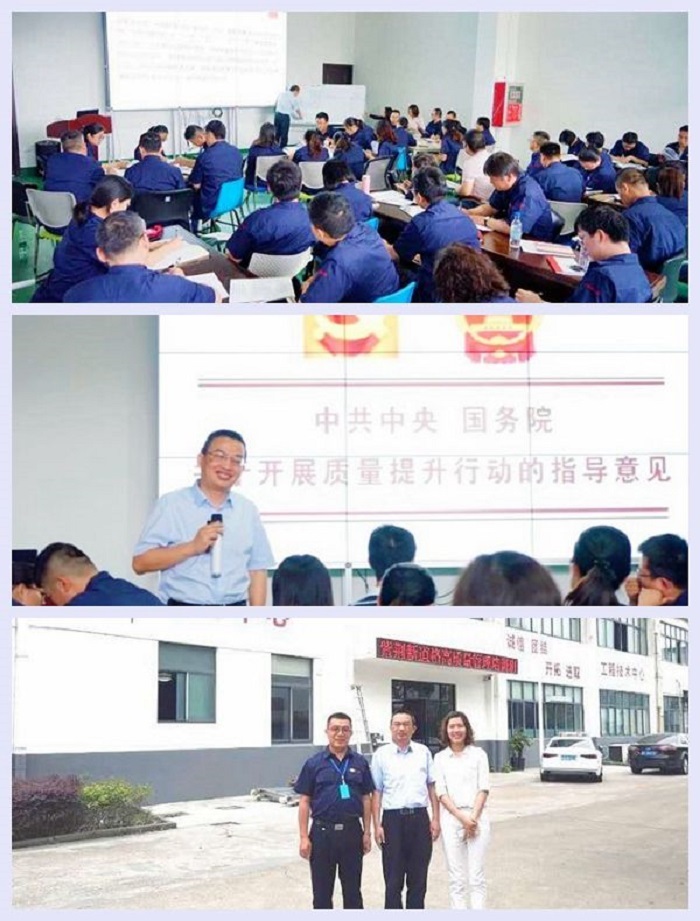 This training was specially invited by Wang Xiaowei, the lecturer of enterprise internal training. Mr. Wang has 21 years of practical experience in enterprise management and 6 years of training experience. During the training, Mr. Wang deeply explained the concept of total quality management and the problems that should be overcome in quality management. From case analysis and small game interaction, we can analyze and solve the actual difficulties in combination with our own work problems. Listen carefully and actively participate.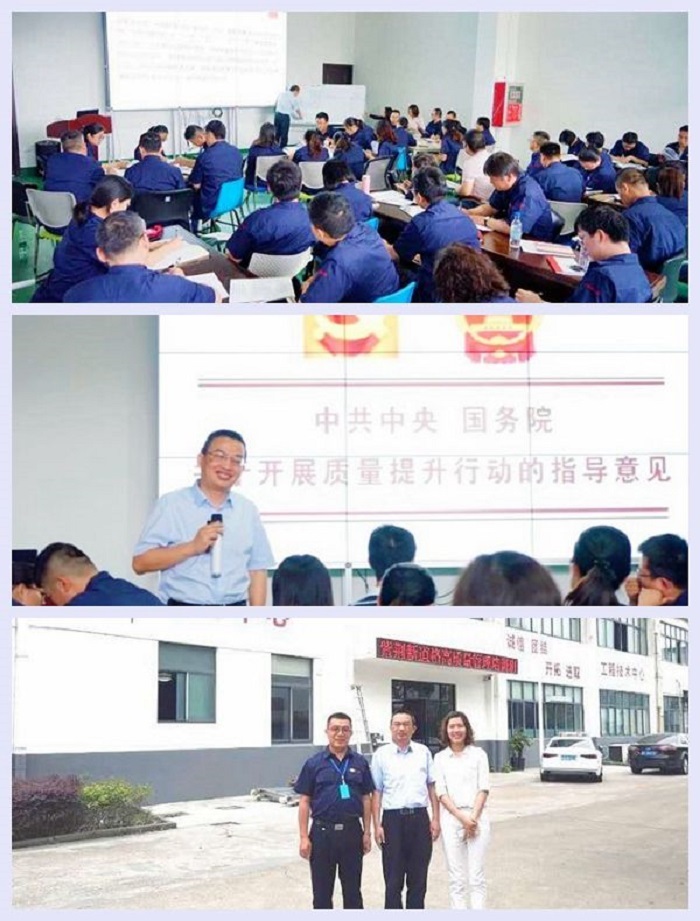 The purpose of this training organized by Jiangsu New Doug is to enhance the quality awareness of all employees of the enterprise through quality management education, and comprehensively grasp and apply the methods and technologies of quality management; So that we can firmly establish the concept of quality first, recognize our responsibilities in improving quality, consciously improve our management and technical level and constantly improve our work quality, and finally achieve the goal of full participation and comprehensive quality control.