Special lecture on enterprise legal risk prevention | comprehensive study, only to provide more professional services
---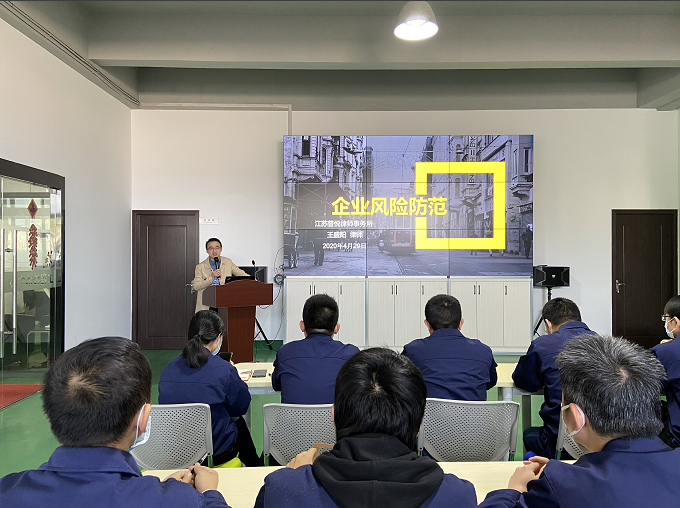 In order to further enhance the staff's legal awareness and risk prevention awareness, and prevent and resolve the legal risks in the work, the company invited lawyer Wang, the legal consultant, to conduct legal knowledge training for the personnel of marketing, customer service, finance and operation management departments in the Engineering Technology Center in the morning of April 29.
Lawyer Wang explained in detail how to improve the legal awareness of employees, how to sign contracts and how to perform contracts. In the process of explanation, real cases are interspersed with the company's actual and industrial experience, which is vivid and easy to understand. Participants have a deep understanding of each process detail of contract initiation, approval, signing, implementation and filing.
Through this training, everyone said that in the future work, they will pay more attention to the study of legal knowledge, strictly implement the company's risk prevention and control system, effectively perform the responsibilities and missions entrusted by the company, and make new contributions to the stable development of the company.