New Doug Dynamics | New Doug Technology Makes a Wonderful Appearance at the Fourth China International Turbomachinery Conference and Exhibition
---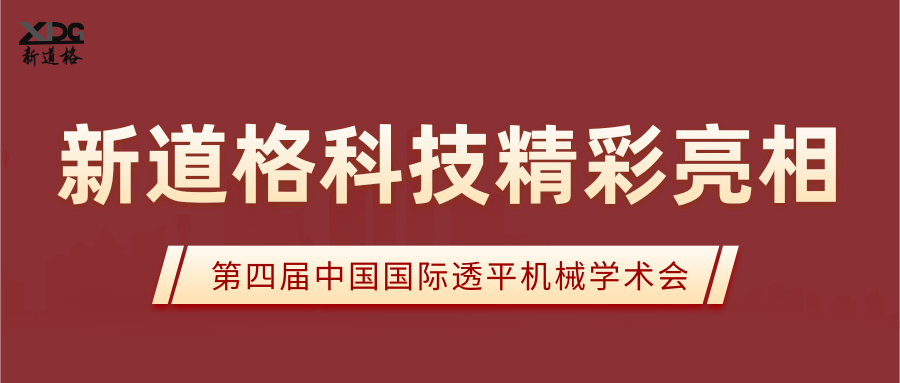 From October 31 to November 2, Jiangsu New Doug Automatic Control Technology Co., Ltd. presented a series of products at the 4th China International Turbomachinery Conference and Exhibition, aiming to discuss the cutting-edge technology and development direction with industry experts, and strive to make scientific and technological innovation in a more vigorous manner to promote the value of sensor devices in the state management of turbomachinery equipment.

At the meeting, our general manager, Cheng Minggang, shared the technical report of the Technical Condition Assessment and Fault Detection of Rotating Machinery Based on Vibration Signals at the branch meeting, and exchanged practical experience with all participants.

Our delegation also actively carried out academic exchanges with teachers from Tsinghua University, Zhejiang University, Xi'an Jiaotong University, Northwest University of Technology, Shanghai University, Beijing University of Technology, Beijing University of Chemical Technology, Jiangsu University and other universities in the field of equipment health management, with active academic atmosphere and frequent interaction.

At this conference, New Doug Technology officially joined the Council of China International Turbomachinery Industry Alliance. In the future, we will work together with all member units to improve the independent innovation ability and core competitiveness of the industry in the field of turbomachinery in China and realize the grand plan of leapfrog development!

Our vibration-based technical status assessment and fault detection, with the help of cloud platform and big data technology, advanced sensor integration, and various algorithms and intelligent models, can obtain equipment operation information, extract equipment feature information, accurately predict, diagnose, monitor and manage the status of rotating equipment, and can achieve effective early warning and fault diagnosis functions.

Change the traditional focus on mechanical repair to focus on the acquisition, processing and transmission of information and making maintenance decisions. It has important application value in the condition management of turbine machinery and equipment.

During the three days of the meeting, the New Doug delegation carefully prepared the exhibition site and enthusiastically introduced the series of products, attracting many insiders to observe and exchange views.

The exhibition is not only for exhibits, but also a good opportunity to show the innovative pace of New Doug Technology in the field of turbine machinery and equipment status management and the positive outlook of New Doug people. New Doug Technology will continue to expand its frontier vision with the spirit of innovation; Grab the market opportunity with enthusiasm.

This CITC conference is the only large-scale and high-level international academic conference in the industry, focusing on the relevant basic theories and engineering technology applications of the turbine machinery industry, and discussing the latest research results and development trends of the turbine machinery industry.

New Doug Technology would like to warmly congratulate the end of this meeting and look forward to more exchange opportunities!