Sharpen Fusion, Inherit and Innovate New Doug Technology 2020 Year-end Summary and Commendation Conference
---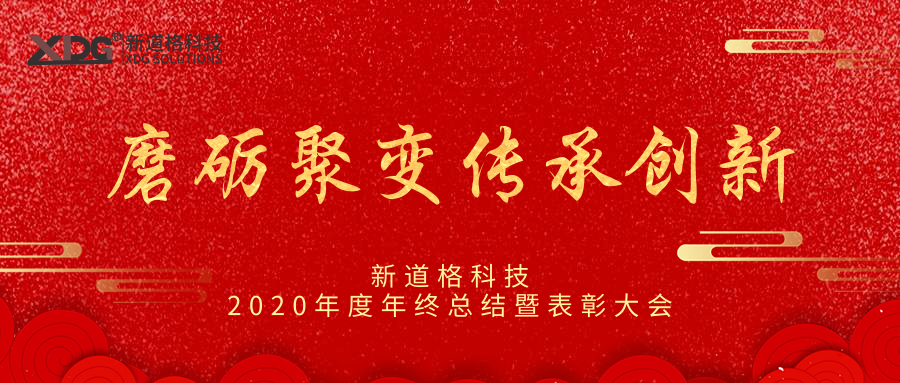 On January 7, 2021, the 2020 year-end summary and commendation meeting of Jiangsu New Doug Automatic Control Technology Co., Ltd. was successfully held. All employees understand the annual events from the perspective of the department and the company, look forward to the future together, and glow the spirit of ownership.
The heads of each department summarized the work in 2020 from the aspects of work content, work results, department personnel responsibilities, and planned the department work deployment in 2021.
In 2020, the company's team continues to grow, and the talent strategy has made a new breakthrough. The entry of new employees is the two-way recognition of enterprises and individuals. This time, two new employee representatives made speeches.
The steady development of the company is inseparable from the hard work and innovation of colleagues. This time, the outstanding employees (Wu Guang, Zhang Haifen, Xu Zheng, Jiang Hui, Tang Donglu) and excellent teams (Administration Department) who have made outstanding contributions to 2020 will be commended, and the two representatives will make a speech.
I hope you can follow their example and look forward to seeing more excellent employees in the coming year.
In order to better serve local customers, the company set up overseas offices (pilot) in Taiyuan and Chongqing, Shanxi Province, in line with the market development concept of "efficient service and quality excellence", and carried out the licensing ceremony at the conference.
In addition, at the meeting, letters of appointment were issued to the site of important posts in 2021, and several experts in the industry were appointed as our R&D technical consultants and other positions.
At last, General Manager Cheng Mingang addressed everyone. He stressed that in the past 2020, everyone should be dutiful and pay attention to quality. In 2021, every employee should pay more attention to excellence, efficiency and capacity, strengthen company management and system management, strengthen team building, strengthen talent training, and build a high-quality staff team.
The meeting successfully concluded all work in 2020, sounded the clarion call for the struggle in 2021, a new starting point, and urged people to forge ahead; The new journey has a long way to go. All the new Doug people will unite and forge ahead!