Salute to the Party | The first corporate image promo of New Doug Technology Shines Online
---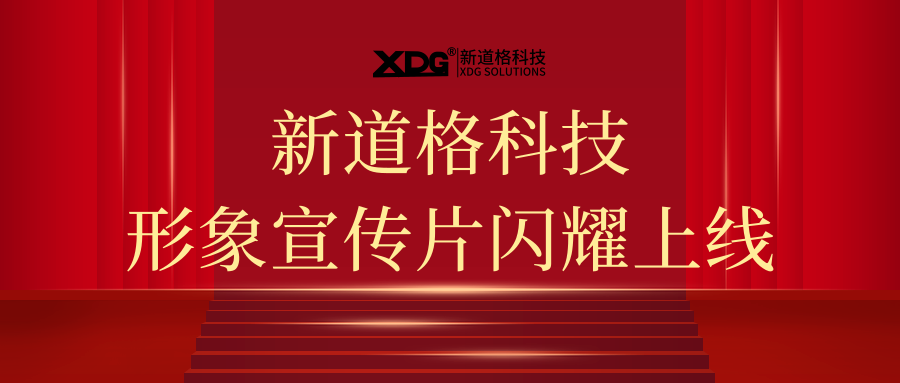 Time creates brilliance, Seiko creates the future
New Doug Technology adheres to Jiangsu Zhonghe
More than 40 years of profound corporate culture accumulation
Give more innovative development concept
With the pursuit and exploration spirit of lean quality
Widely recognized by customers in the industry during continuous development
today
Endeavour belonging to the New Doug
Culture belonging to the new Doug
With formal physical representation
After months of careful preparation and professional production
The first corporate promotional film of New Doug Technology is shining!
The film shows the brilliant imprint of New Doug
A grand plan to open a bright journey
The daily work of the new Doug people
Follow every step led by the Party
It vividly presents the new Doug technology
Core competitiveness in sensor field
Requirements for high technology and high quality development
Enthusiastic corporate image and value pursuit
A good corporate image can expand the popularity of enterprises, help to find high-quality partners, attract talents to join and create more possibilities.
The company attaches great importance to it. The shooting is carried out in an orderly manner under the arrangement of the director. It is precisely because every day's work is meticulous that the shooting is so smooth.
Standing at the starting point of the new era
New Doug never forgets his original intention and keeps his mission in mind
With practical actions
Practice the responsibilities and responsibilities of high-tech enterprises
Follow the Party's command and strive to be the trendsetter of the times
In 2020, the New Doug Party Branch organized to return to the Jinggangshan Revolutionary Base, maintain the frequency of Party members' activities in daily life, and publicize the red memory in every corner of the company.
Here, we only take consistent action to bring this film to the party on the occasion of the 100th anniversary of the founding of the party!