We have made contributions to the new journey of the 14th Five-Year Plan. We salute the advanced workers of the new Doug technology and wish you a happy Labor Day!
---
On the occasion of the May Day International Labor Day, we congratulate Wu Guang, He Xiaolin and Zhang Nengwen of New Doug Technology on winning the title of "Civilized Worker Representative" of Chengjiang Street, the Chengjiang Street Staff Scientific and Technological Innovation Achievement Award and the Chengjiang Street Staff Innovation Rationalization Proposal Award.
Outstanding recognition
Civilized staff representative - Wu Guang
Comrade Wu Guang of the Technology Research and Development Department of our company won the title of Chengjiang Street Civilized Workers' Representative and participated in the "New Journey for the 14th Five-Year Plan" held by the Chengjiang Street Federation of Trade Unions to celebrate the "May Day" International Labor Day and Advanced Recognition Conference.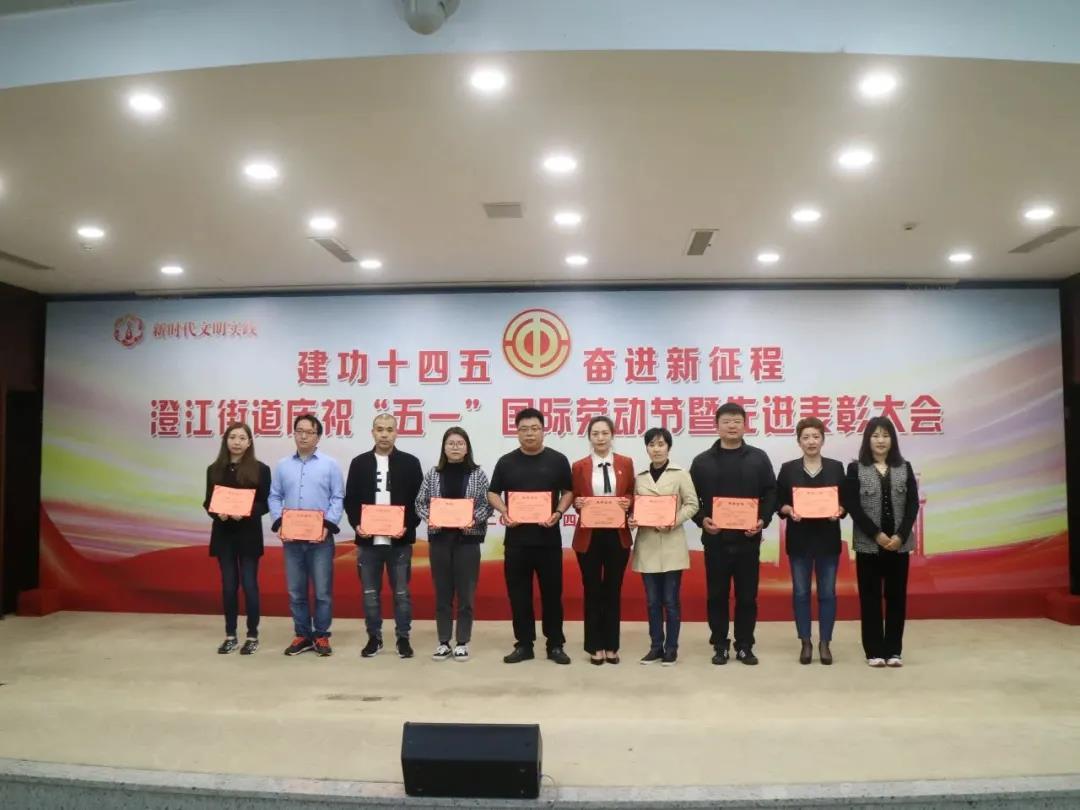 Comrade Wu Guang has been engaged in the instrument sensor industry since he graduated from the university. Over the past 18 years, he has ensured the company's high-quality products from product production, technical services to design and development, relying on his work attitude of excellence. At present, he is the project manager, responsible for product research and development and external technical support. With years of industry experience and professional technical accumulation, he has provided customers with high-quality products, solutions and services. Comrade Wu Guang, based on his own duty, is assiduously studying technical innovation internally, actively contacting and providing services externally, and conscientiously completing all work, infecting each of us with a strong sense of professionalism and responsibility.
Science and Technology Innovation Achievement Award - He Xiaolin
The unmanned boat navigation control system completed by the R&D team led by Comrade He Xiaolin of the Technology R&D Department of our company won the winner of the Chengjiang Street 2020 Staff Science and Technology Innovation Achievement Award.
Innovation and rationalization proposal award - Zhang Nengwen
The proposal put forward by Comrade Zhang Nengwen of the Technology Research and Development Department of our company on the construction of the sensor remote quality inspection system won the Chengjiang Street 2020 Employee Innovation and Rationalization Proposal Award.
The new era has given the working class a new mission. We salute the advanced staff representatives and all the staff friends who are struggling in their posts! Let the spirit of the master stay in your heart forever, and gather the magnificent power of building a "strong rich, beautiful and high" new Chengjiang River!