The dream of a strong military The Chinese dream | New Doug technology warmly celebrates the 94th anniversary of the founding of the Chinese People's Liberation Army
---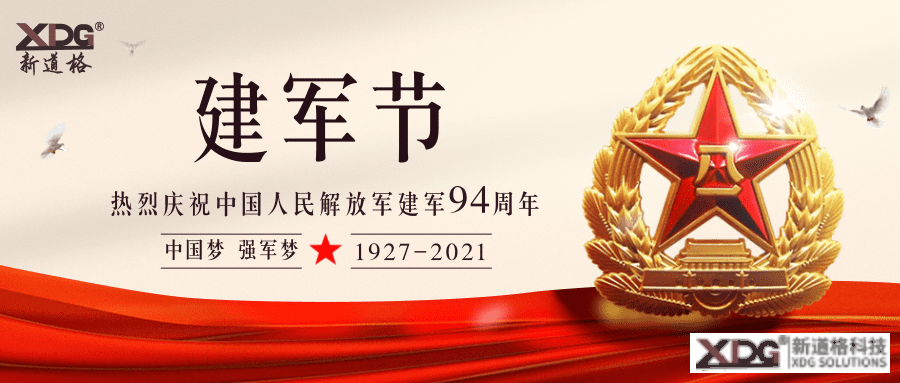 The Nanchang Uprising fired the first shot of armed resistance against the Kuomintang reactionaries, announced the firm position of the CPC, and marked the beginning of the CPC's independent creation of the revolutionary army and leadership of the revolutionary war. Since then, August 1 has become the Army Day of the Chinese Workers' and Peasants' Red Army and later the Chinese People's Liberation Army.
The wheel of history rolls forward. The people's army has made countless hardships and won glorious victories along the way, and has made great historical contributions to the Party and the people.
For the past 94 years, the Chinese army has held high the glorious banner of the Party, united and rushed to the front line when the people needed it most, and guarded the security of the country and the people. We are proud to have such a people's army!
Whether it is the epidemic in Wuhan or the rainstorm in Henan, we can always fall into the arms of Chinese soldiers in times of difficulty, regardless of age. The weak are protected and the strong are charging. Adults protect children, adults protect the elderly, and Chinese soldiers protect all Chinese. Everyone can always believe in the Chinese People's Liberation Army!
In 2021, the phrase "the PLA is coming" will still be the people's heart-strength. The glorious history is still being created. Here, New Doug Technology pays tribute to the most lovely people! I wish the Chinese People's Liberation Army a happy holiday!