New Doug Dynamics | New Doug Science and Technology Precisely Appeared at the 2020 China Petrochemical Equipment Inspection and Maintenance Technology Conference
---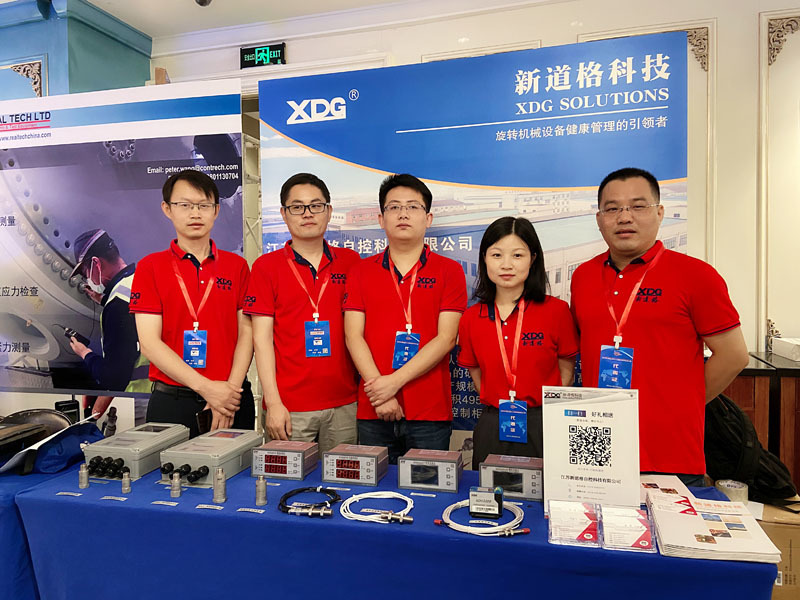 From September 23rd to 25th, New Doug Technology brought a series of products to the conference, actively exploring the frontier technology of the healthy operation of production devices in the petrochemical industry, and fully promoting the deep integration of sensor devices and petrochemical equipment maintenance technology.

Focusing on the theme of "Cohesive innovation - driving the equipment management, operation and maintenance capacity of petrochemical enterprises", the conference discussed how to improve the healthy operation cycle of production equipment in petrochemical enterprises and other important topics. It is a highly authoritative and influential high-level information technology and academic exchange event.

In the modern control system, the sensor is at the interface between the tested object and the test system. It is the window of information input and the eye of the interconnection of all things. It also has high application value in the petrochemical industry:

The sensor device provides data support for the inspection and maintenance of petrochemical equipment, improves the equipment operation safety, task reliability, and reduces the system life cycle cost, and plays a key role in the normal operation of the system and ensuring safety.

As a large-scale manufacturer in the sensor industry, New Doug Technology brings:
XDG3212 (Y) vibration monitor
XDG3272 Travel Monitor
XDG3252 (Y) speed monitor
XDG3012G vibration monitor
XDG3288G vibration temperature inspection instrument
XDG1000 eddy current sensor
XDG1100 magnetoelectric speed sensor
XDG1301 magnetoresistive speed sensor
XDG1401 magnetic speed sensor
XDG2202 magnetoelectric integrated vibration transmitter
XDG2205 Series Piezoelectric Integrated Vibration Transmitter
The series of products appeared at the technical conference.

During the exhibition, our delegation warmly introduced the company's products and business, carefully registered the information of visiting enterprises, and carefully recorded the needs of new and old customers. The exhibition site was conducted in an orderly manner, allowing customers and partners in the industry to get close to the products and intuitively feel the solutions.

The company's series of products and the efforts of the New Doug delegation have won the recognition of the inspection and maintenance technical experts in the petrochemical industry, and have attracted a large number of customer units to stop, link and consult.

The technical conference is an opportunity to learn and communicate with experts in the industry, and the booth is an important window to show the strength of enterprises and export brand image. At this conference, New Doug Technology not only demonstrated excellent products and innovative technologies, but also showed the industry its comprehensive strength in design, research and development, and further enhanced its influence in the field of sensors.

After that, New Doug Technology will seek more opportunities for display and learning, keep abreast of the market frontier, understand the latest technological developments, and provide users with products and solutions that meet their needs.