Present to the Party | New Doug technology enters the Dabie Mountains to pursue the revolutionary footprint and inherit the red spirit
---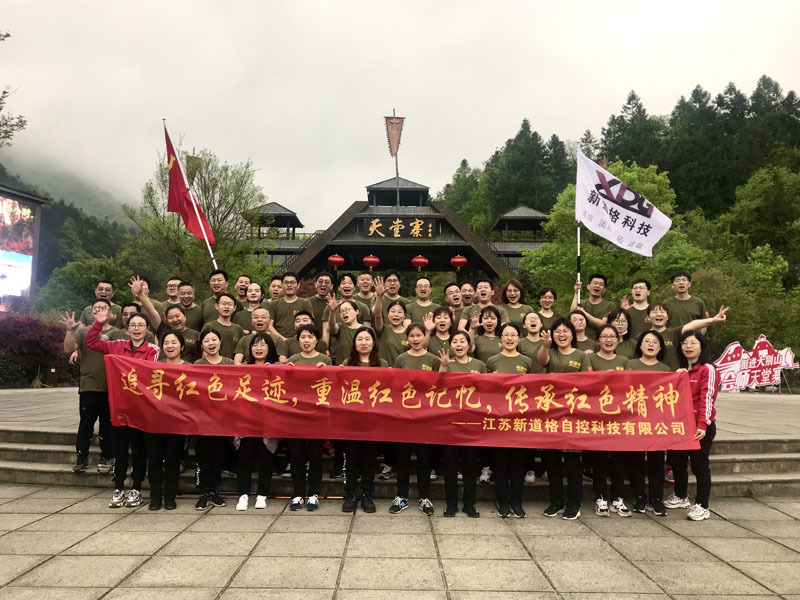 Time sharpens faith, and years witness the beginning. In order to celebrate the 100th anniversary of the founding of the CPC, strengthen the belief of the party branch members of the CPC Jiangsu New Doug Automatic Control Technology Co., Ltd. in "not forgetting the original intention and keeping the mission in mind", stimulate the whole company's staff to work with more full enthusiasm, New Doug Technology organized all staff to go to Dabie Mountain to feel the spirit of revolution.
One hundred thousand martyrs, one hundred thousand land, one hundred thousand immigrants -- the three "one hundred thousand" are the historical testimony of the people of Jinzhai following the Communist Party. The three "100000" are imbued with the blood of Yan Yan, burning with passion, and writing the faithful faith and loyalty.
New Doug Science and Technology followed the steps of the Chairman to visit the Red Army Square in Jinzhai County, the Revolutionary Martyrs Memorial Tower, the Red Army Martyrs Cemetery, the General Hong Xuezhi Memorial, the Red Army Memorial Hall in Jinzhai County, and the Revolutionary Martyrs Cemetery, to experience the red customs of Jinzhai and the difficult revolution.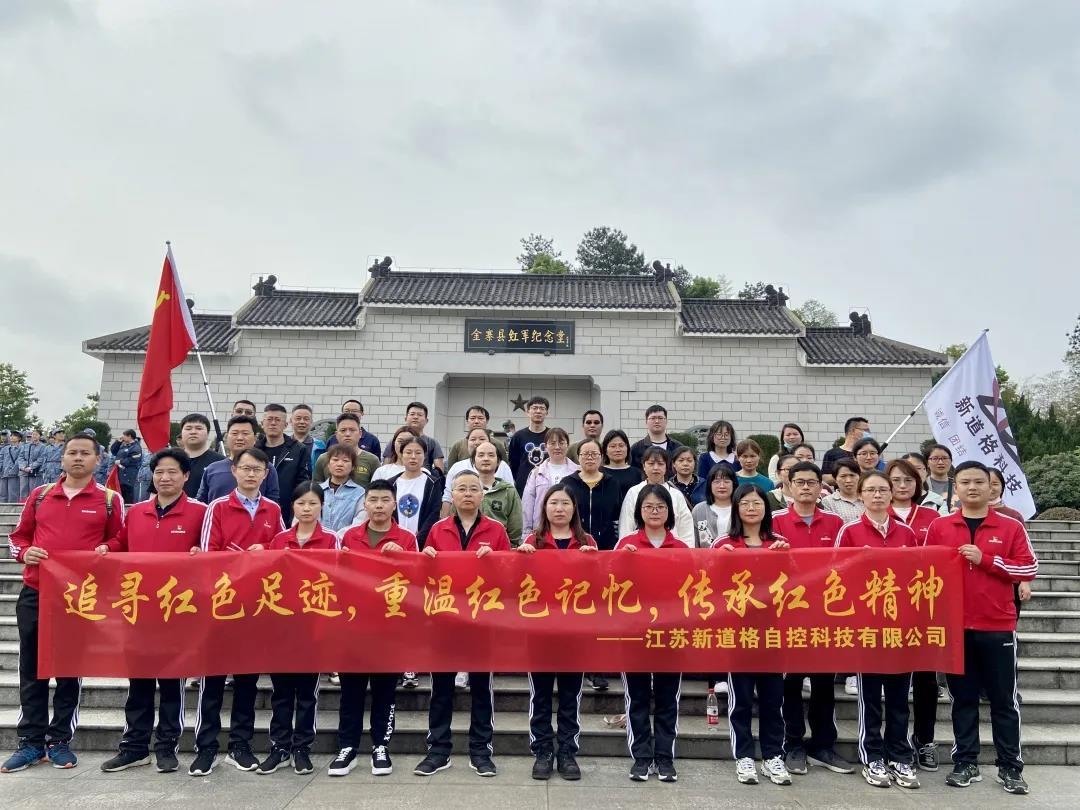 Dabie Mountain is a revolutionary mountain. From the beginning of the founding of the Communist Party of China to the birth of the People's Republic of China, the kindling of the revolution has been passed down from generation to generation, and the revolutionary red flag has stood firm. On this day, we will review the difficulties and setbacks that the Red Army passed through in the past year, understand the hardships and twists of the revolutionary martyrs, and trace the historical footprints of the revolutionary ancestors.
Looking back on the past, the new Doug people have kept in mind the Dabie Mountain spirit of "sticking to the faith, taking the overall situation into consideration, uniting and being the pioneer". In the future, we will continue to inherit and carry forward the fine revolutionary tradition, never forget the original intention, keep in mind the mission, strengthen the faith, forge ahead, do a solid job of our own, and contribute to the development of the company's cause and the prosperity and stability of society!