Small innovation and big benefits | New Doug Technology's third quarter "Small innovation and small innovation and great wisdom" evaluation and recognition
---
On September 26, 2021, the evaluation results of the third quarter of the "small reform and small reform to gather great wisdom" of New Doug Technology were freshly released for on-site recognition.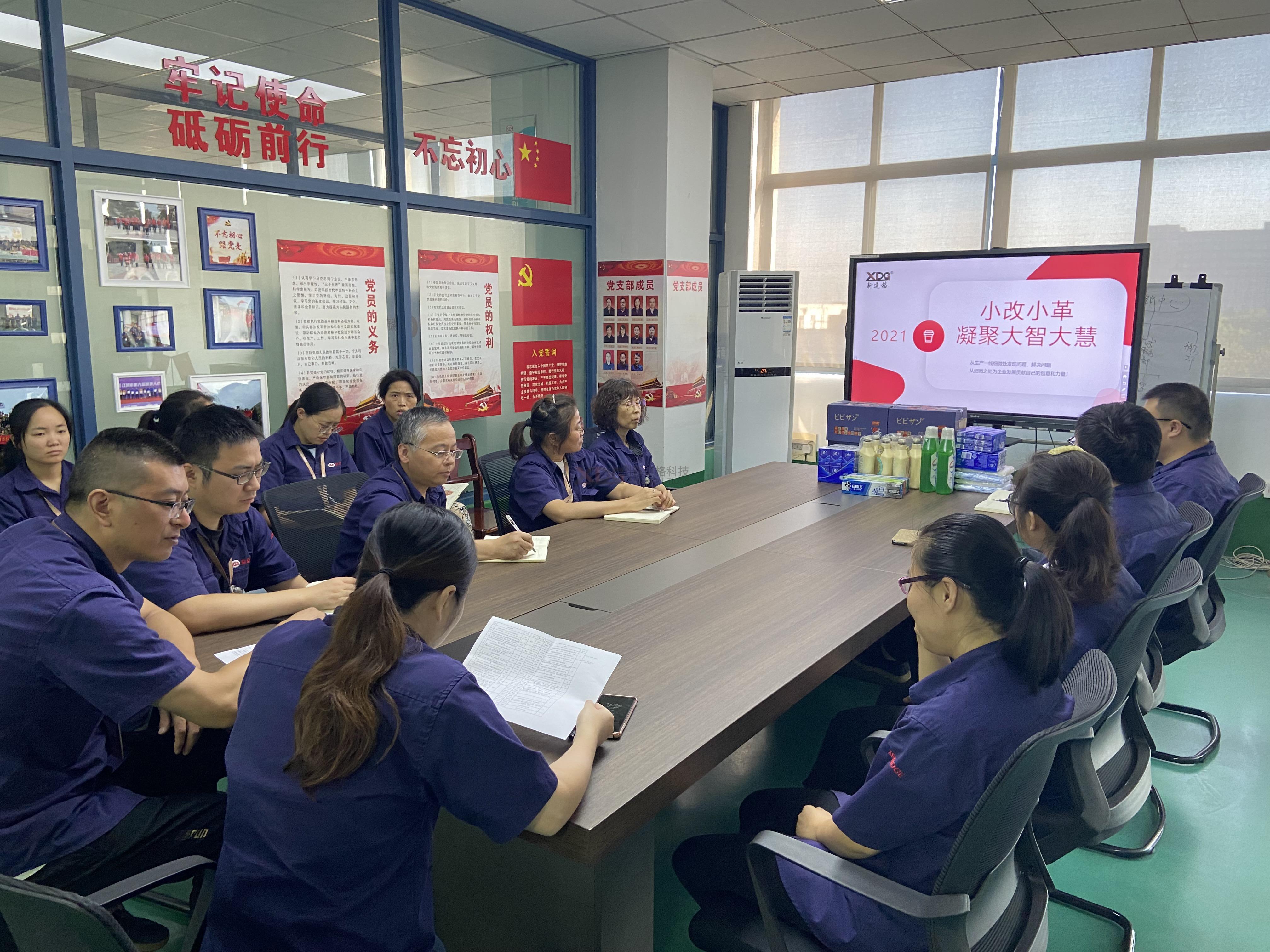 Since the company tried to implement the "rationalization proposal for small reform and small reform", it has made continuous efforts to create a good innovation incentive mechanism and a strong innovation atmosphere for all employees. In this quarter, it has collected 19 suggestions in terms of cost reduction, production safety, management innovation, cost saving, process improvement, etc.
Small change to small leather
Find and solve problems from the details of the production line
Contribute your creativity and strength to the development of the enterprise from the details!
A good environment is "everywhere is the place of creation, every day is the time of creation, and everyone is the person of creation." In order to fully encourage employees to better participate in the small reform and small reform activities, the company's trade union held a warm and harmonious recognition and award ceremony for everyone, and set up the concept of "always, everywhere, and everyone creates" for employees.
During the meeting, everyone actively exchanged the opportunities and ideas for putting forward suggestions, and jointly discussed the implementation of reform proposals and follow-up measures to generate more sparks in the communication.
Small achievements show great wisdom
Small incision drives big change
This exchange and commendation meeting raised the importance of innovation and efficiency creation of all staff of New Doug Technology, stimulated the enthusiasm of all staff to gather wisdom and accumulate strength, and laid a solid foundation for the high-quality development of the company.