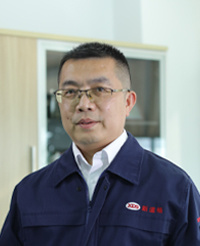 Chengmingang
Jiangsu Provincial Innovation and Entrepreneurship Talent, Jiangsu Provincial Innovation and Entrepreneurship Team Leader Talent, Wuxi the Taihu Lake Lake Talent, Jiangsu Province Industry Professor, Hefei University of Technology Associate Professor/Master Tutor, Senior Engineer. I have participated in 2 national level scientific research projects in Japan, 2 national level projects in China, 6 provincial level projects, and 1 drafting of provincial and local standards. I have published over 20 academic papers in major international journals and societies, participated in multiple international conferences in the field of artificial intelligence, and won the Best Paper Award from the International Society. Earlier proposed online optimization scheduling algorithms applied in industrial production, transportation logistics, warehouse management, and other fields, innovatively analyzing the interaction between the "body", "brain", and "environment" to analyze the action thinking mode and experience difference of nurses in nursing patients (academically referred to as "mobile knowledge"). Led the Central Military Commission's "071" project, the Jiangsu Province Industrial Transformation Project "Online Monitoring and Fault Diagnosis System for Key Components of Marine Equipment Power Plant", the "Jiangsu Province Marine Engineering and Special Ship Equipment Industry Information Application Platform", the "Pollutant Total Emission Reduction Detection Analysis and Warning System", and the Jiangsu Province Science and Technology Support Plan project "Urban Crisis Emergency Management Decision Support System".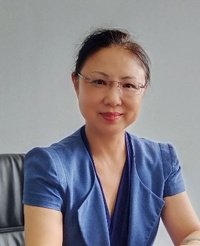 Jiangbing
He is a member of the Jiusan Society, a professor, and once served as the dean of the IoT Engineering School of Hohai University. Undergraduate students majored in radio technology in Dalian University of Technology (1979-1983), and master students majored in power electronics technology in Nanjing University of Aeronautics and Astronautics (1991-1994). He also served as the deputy chairman of the Jiusan Society Changzhou Municipal Party Committee and the member of the 13th CPPCC Standing Committee of Changzhou; Director of National University Electronic Research Association, senior member of China Computer Federation, director of Jiangsu Computer Society.
Mainly engaged in research on sensor networks and sensing technology, modern electronic technology, and other aspects. In recent years, he has presided over or participated in the completion of more than 30 scientific research projects, such as the Science and Technology Program of the Ministry of Water Resources and the Ministry of Public Security, the Open Fund for State Key Laboratory, the provincial key laboratory construction project, the municipal scientific and technological research and enterprise entrustment, and published more than 50 papers in domestic and foreign core journals and international academic conferences, obtained 6 national patent authorizations, and 12 software copyrights. Previously led a national level&# quo; Excellence Program; Declaration and Implementation, Jiangsu Province Education Reform; Eleventh Five Year Plan; Planned key projects, provincial-level high-quality courses in electronic technology, and other teaching projects. Has won the Baosteel Education Teacher Award, 2 first prizes and 2 second prizes of the Jiangsu Province Teaching Achievement Award, and has won the Changzhou City Education Teacher Award; May Day; The Labor Medal, the second prize of Yan Kai Education Award of Hohai University, the second prize of Xu Zhilun Teaching Award, the outstanding lecturer of Hohai University and other honors.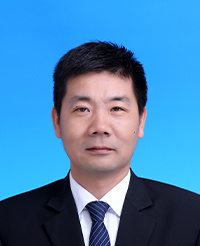 Hejinkun
Professor, doctoral supervisor, deputy director, member of the special committee of the China Computer Federation and the Artificial Intelligence Society, and Visiting scholar of the University of New Mexico.
He has been engaged in the research of three-dimensional information technology, Computer-aided design, artificial intelligence, etc. for a long time. In recent years, I have published more than 50 SCI/EI search papers in domestic and international journals and academic conferences, as well as more than 20 SCI journal papers (3 papers in the first region) as the first author/corresponding author. I have also served as a reviewer for multiple domestic and international journals. Presided over more than 20 projects, including the National Natural Science Noodles Science Foundation, the Provincial Natural Science Noodles Science Foundation, the Provincial Economic and Information Commission, Changzhou Industrial Science and Technology Project, and Enterprise Project; Participated in multiple projects such as 863, Port and Waterway Bureau Dredging Major Projects, Provincial Science and Technology Support Plan, and Jiangsu Province Industry University Research Joint Innovation Fund Project. More than 30 national invention patents have been authorized; Received one first prize of the Science and Technology Award from the China Water Transport Construction Industry Association and one first prize of the Science and Technology Progress Award from China Communications Corporation. Guide graduate and undergraduate students to obtain multiple national and provincial scientific research and innovation projects, and obtain awards from the institute; Model Teacher's Ethics; Title.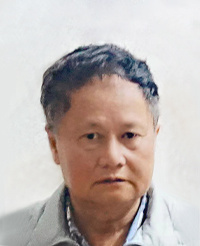 Wankening
Senior engineer title; Graduated from People's Liberation Army Engineering College (now People's Liberation Army University of Science and Technology).
Work experience: Director of the Automation Research Institute of China Changdong Corporation; Technical Director of Hong Kong Xixi Company.
Led the development of the following projects: CNC equipment (wire cutting machines, CNC lathes, etc.); Low voltage power line carrier communication instrument; Various types of intelligent turbine protection instruments and turbine electro-hydraulic regulating devices (MEH, DEH).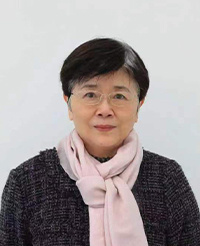 Fangpingan
Associate professor and master's supervisor. Served as the company's chief technical engineer (head of the monitoring and protection system R&D Team leader).
He graduated from Huazhong University of Science and Technology in 1982 with a bachelor's degree in automation. Associate professor, School of Computer Science, Wuhan University of Technology, research direction: embedded system, real-time signal detection and intelligent processing, computer communication technology, computer process control.
Main contribution completed project (lead): embedded large rotating machinery monitoring and protection system; Beipiao Power Plant Operation Monitoring System; Power plant turbine operation protection and monitoring system; Steam turbine emergency trip monitoring and protection device; Development of intelligent multi rate electricity meter technology; Contactless small displacement monitoring and protection device; Intelligent speed monitoring and protection device for rotating machinery head; Three coordinate CNC automatic machining system; Mengjin Power Plant Steam Turbine DCS Control System. Published multiple related technical papers.